Description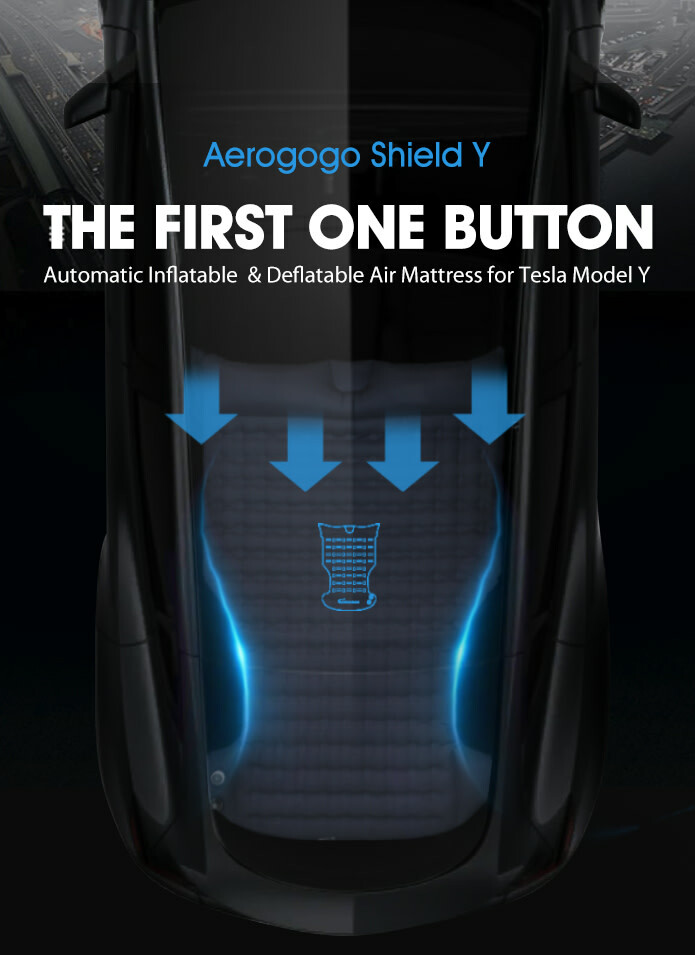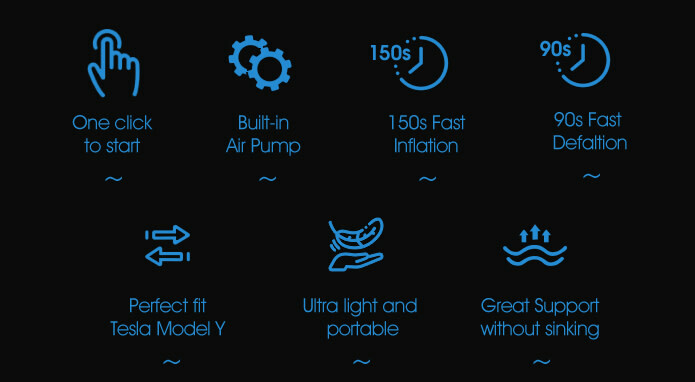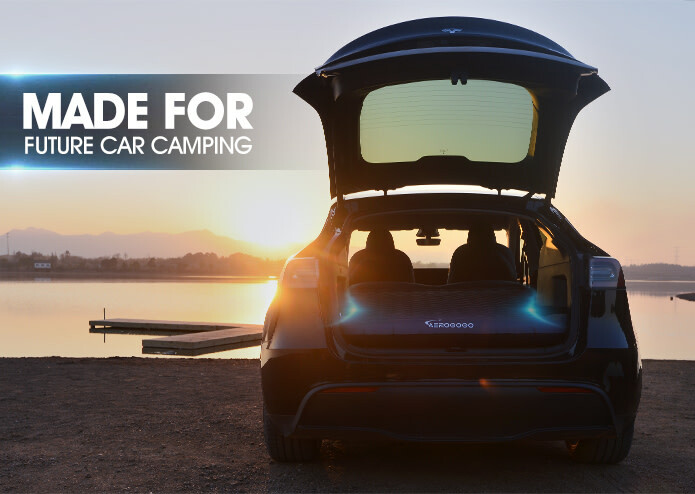 Car camping offers you an in-depth experience of nature. Tesla is a great car for outdoor camping. Tesla Camp Mode is ideal for sleeping in your vehicle. With no exhaust pipe and zero emissions, so the campers won't suffocate or disturb the local fauna. With our Aerogogo Shield Y Air Mattress, easily turn your vehicle into a comfortable car that you can comfortably sleep and camp in.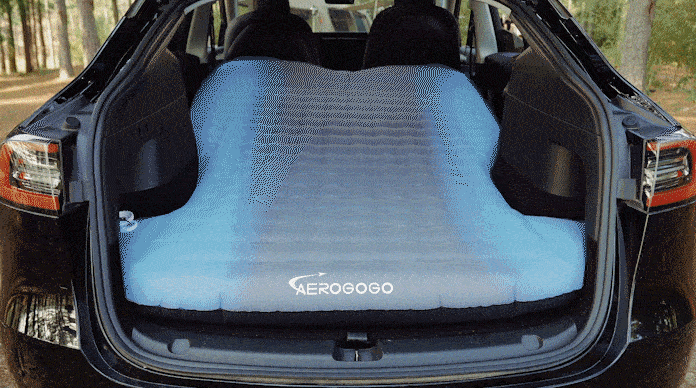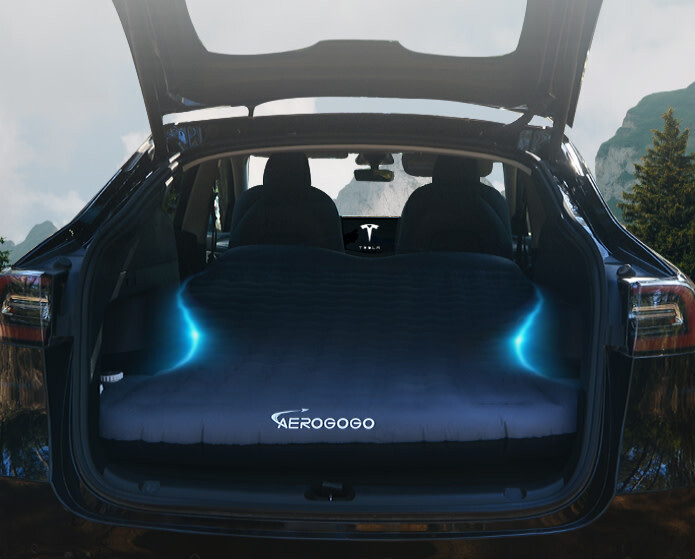 Aerogogo Shield Y air mattress is custom-designed for Tesla Model Y. This ultra-light, convenient and portable car air mattress is very easy to set up and store. Made from comfortable and durable material, perfectly fit the design of the Model Y cabin, to create a comfortable home-like rest during car traveling and sleeping.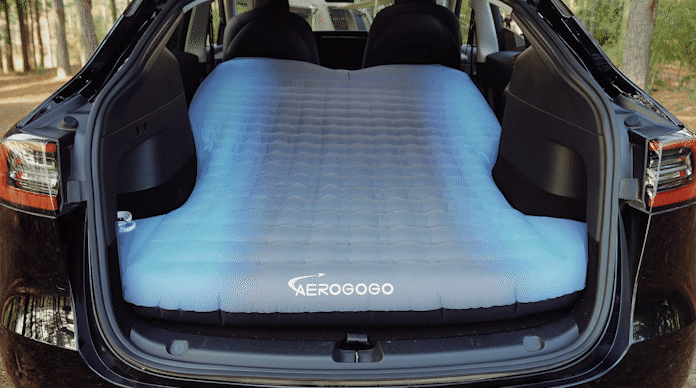 The Aerogogo Shield Y air mattress is not only perfectly customized for the cabin of Tesla Model Y , its humanized design also allows you to experience future car camping. The Aerogogo air mattress features a built-in electric pump, so you don't have to carry cumbersome gear and power cables.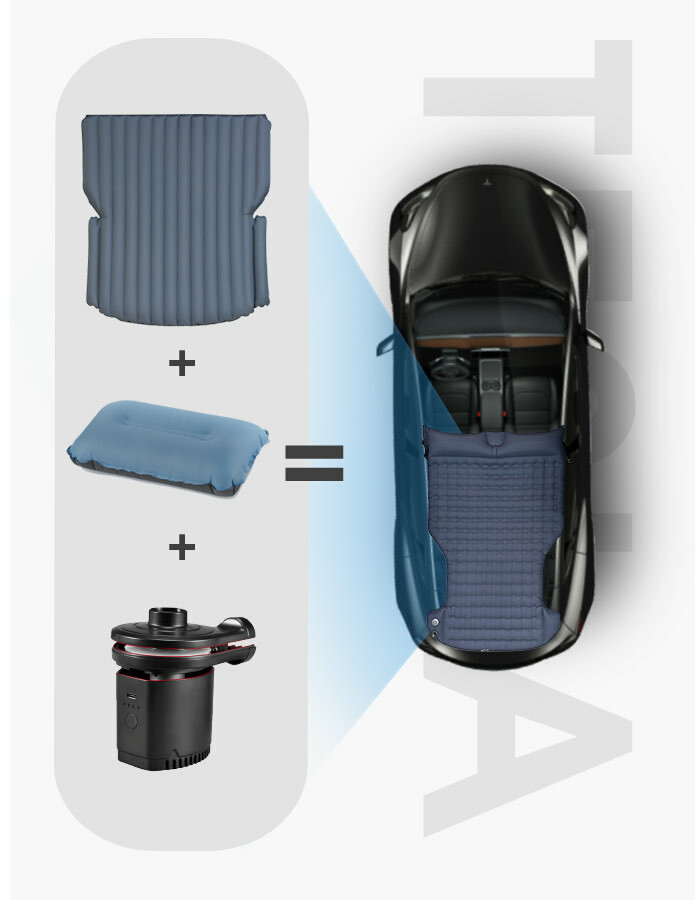 With automatic inflation, simply press the button, and the air mattress will be easily set up in 2.5 minutes. Free your hands completely. Come with an air pillow rest design, so you don't have to pack extra pillows but only an Aerogogo air mattress for your trip.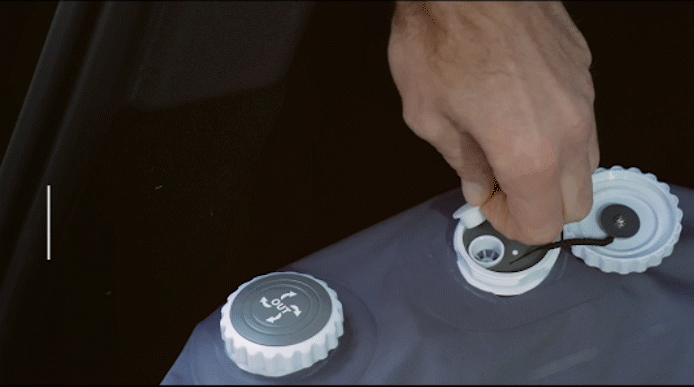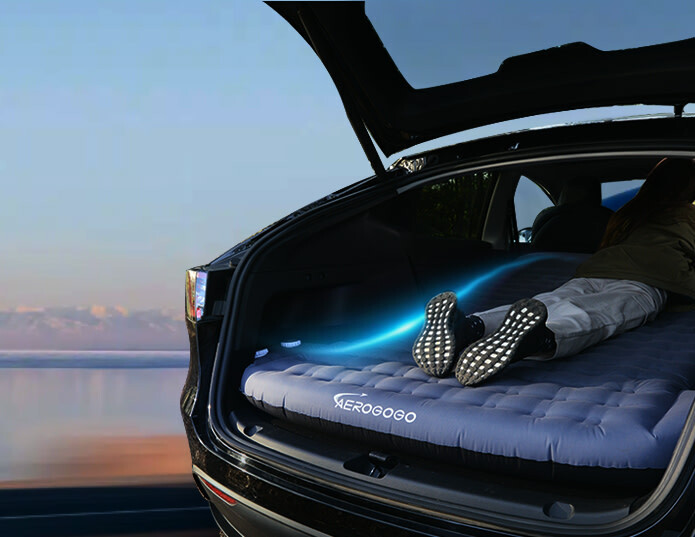 Simply press the button, and the inflation will complete automatically within 150s, just while you have a cup of coffee and chit-chat with friends.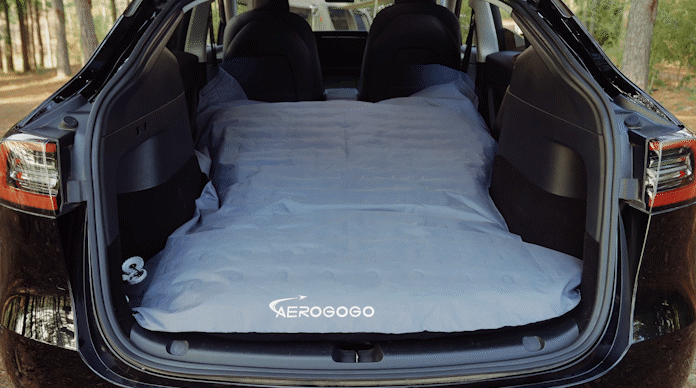 Patent technology is adopted in Aerogogo air mattress and innovations in our R&D process, we finally created this ultra-light, smart, high-performance, and high-power electric air pump. This built-in pump is versatile and ultra-light, making the air mattress light and easy to carry. The pump can reach up to 220L/MIN and the high pressure of 3.5kPa, quickly inflate the air mattress in 150s.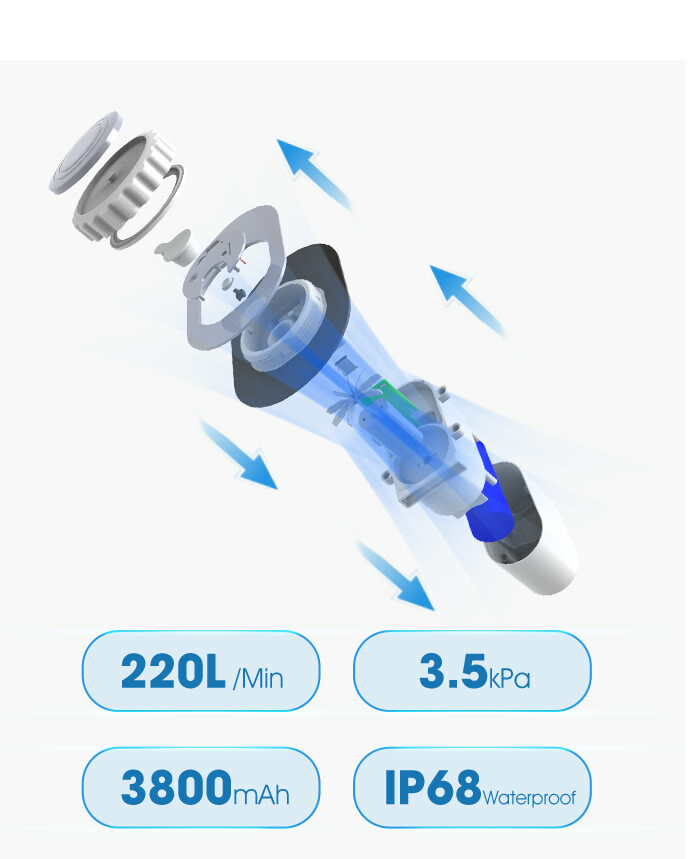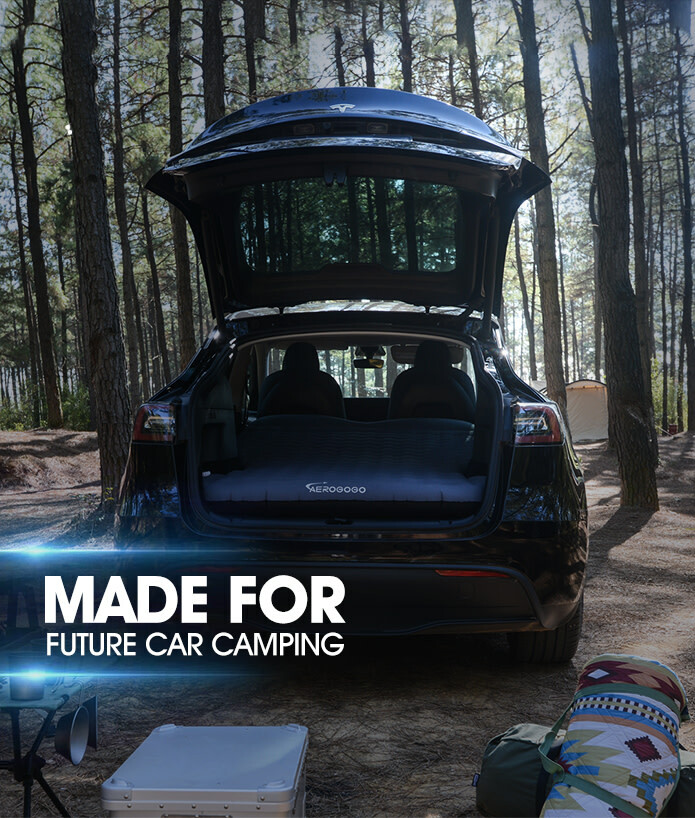 The latest built-in electric pump technology integrates the one-button auto inflate and deflate functions. Press the button to quickly deflate in 90s. Free your hands and make camping packing easier. Turn up an easy, stress-free and comfortable future camping life.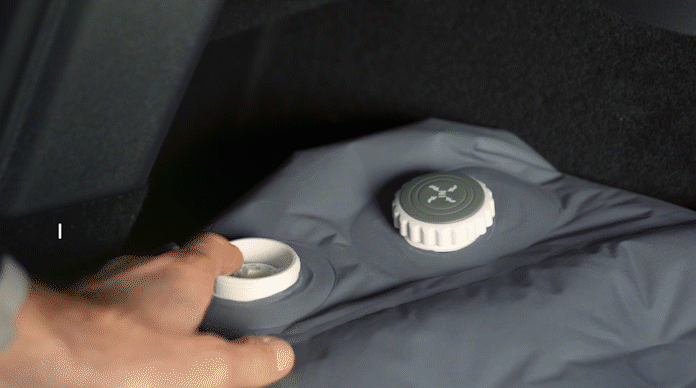 The built-in rechargeable air pump features 3800 mAh lithium-ion battery, one full charge lasts long enough to inflate and deflate for 10 times.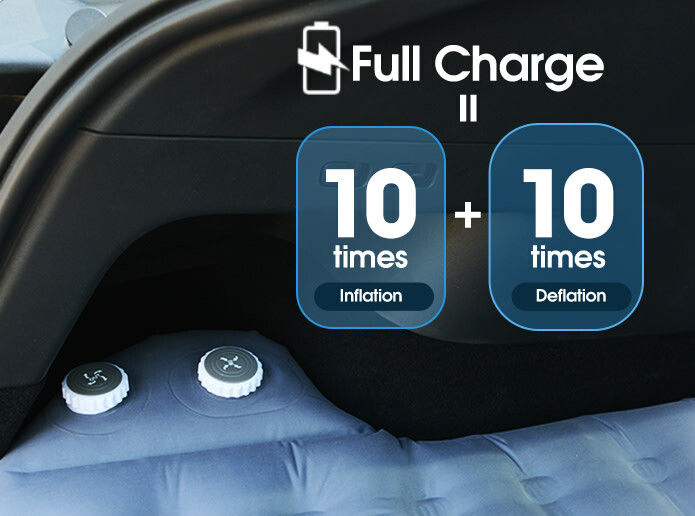 Aerogogo Shield Y Air Mattress is made of polyester brushed fabric and TPU material, which is stronger and only half the weight of a traditional PVC air mattress. The entire mattress with a built-in pump weighs only 2.1kg.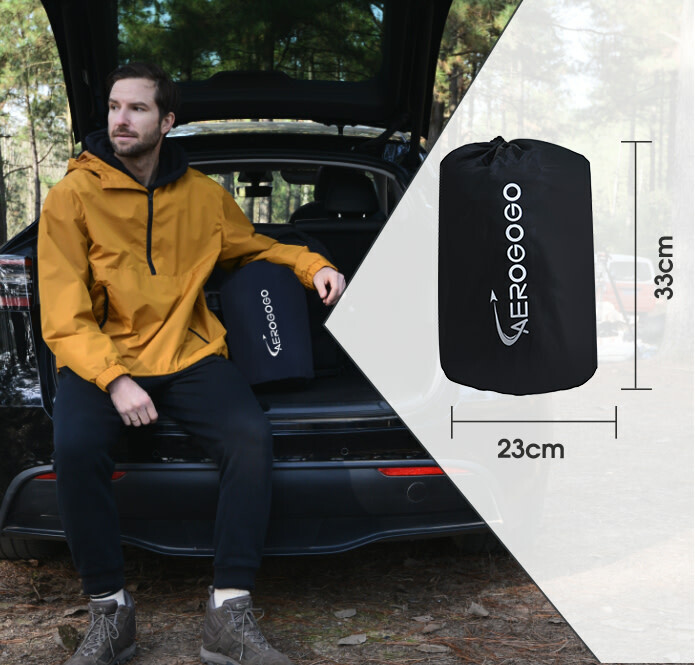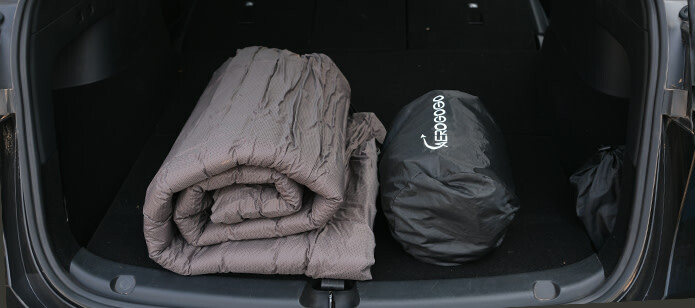 It is ultra-lightweight and portable, only the size of a backpack once rolled up in its storage bag. Save a lot of space and lessen the burden of your camping trip.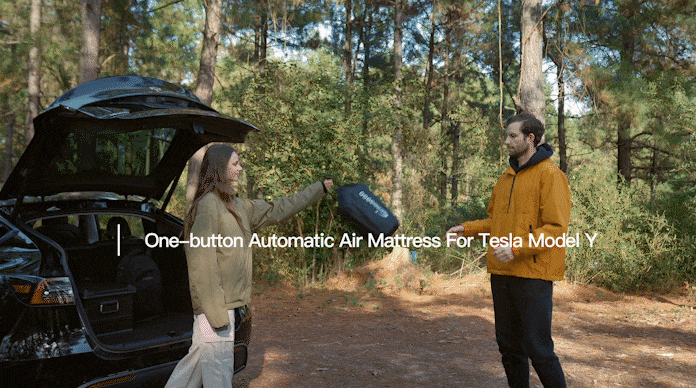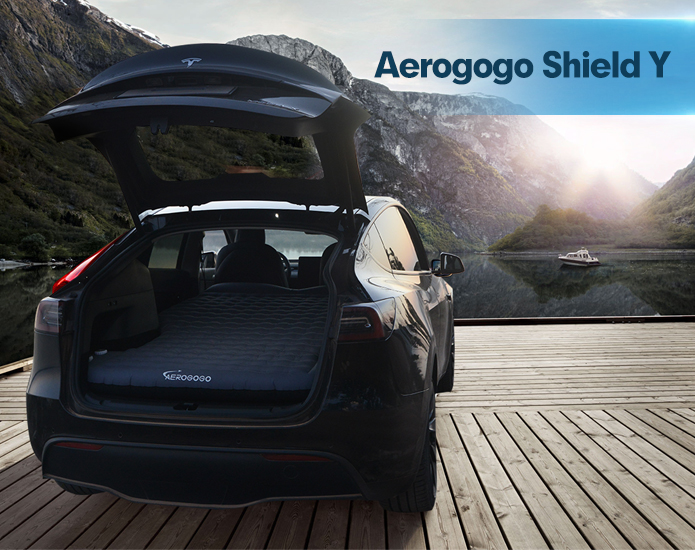 With Aerogogo Shielf Y air mattress, you no longer have restless and uncomfortable camping nights. we have innovated and improved on the basis of traditional air mattresses. The adoption of the multi-pressure points drop-stitch construction technique enhances support weight capacity up to 300kg, which helps the air mattress remain level and firm without sinking or leaking.

The quilted surface of the air mattress is made of an extra soft brushed polyester. The skin-friendly surface adds to the comfortable feel of laying on this mattress. And adopting the inner TPU sealing coating makes it more wear-resistant and anti-air leakage, also highly reduces the weight of the air mattress and ensures quiet and noise-free, even when rolling over on the mattress.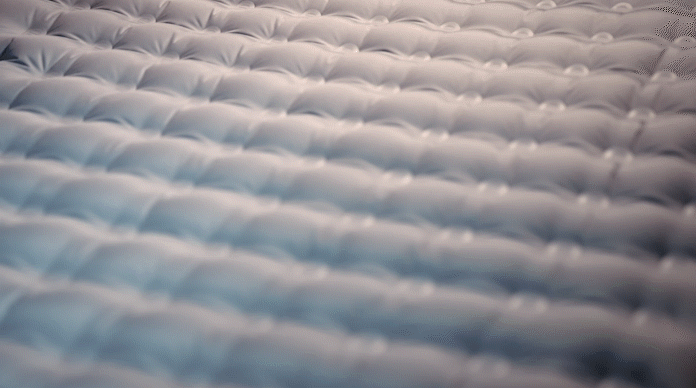 Aerogogo Air Mattress is soft, durable, lightweight, and odor-free, with no damage to the skin, and no water seepage. It is also splashing prevention quick-drying so that you can use it in any place or any ground surface at will!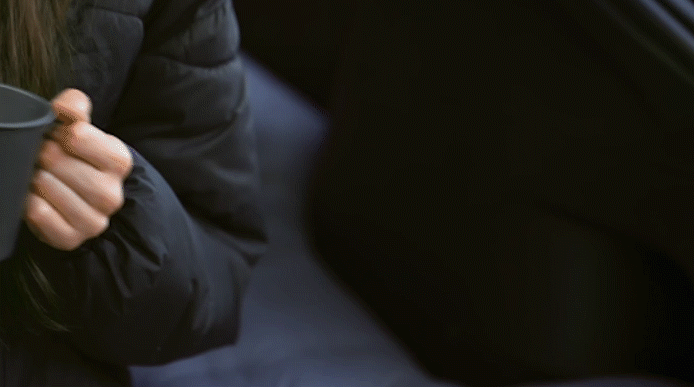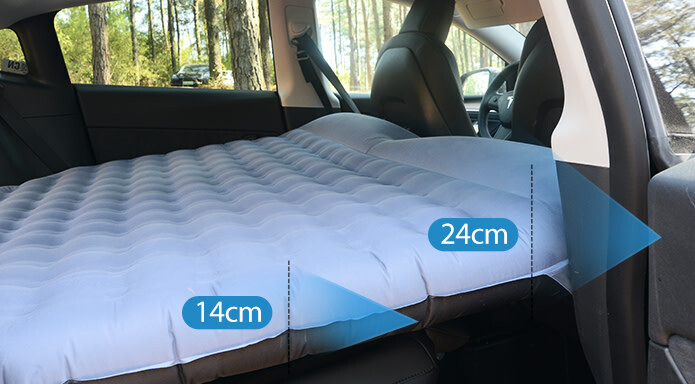 The air mattress thickness is 14cm extra thick after air filling to provide adequate support and comfort. Come with an upgraded ergonomically pillow design with 24cm height air pillow rest. All you need to bring is just an Aerogogo air mattress when car camping, without carrying bits and bobs.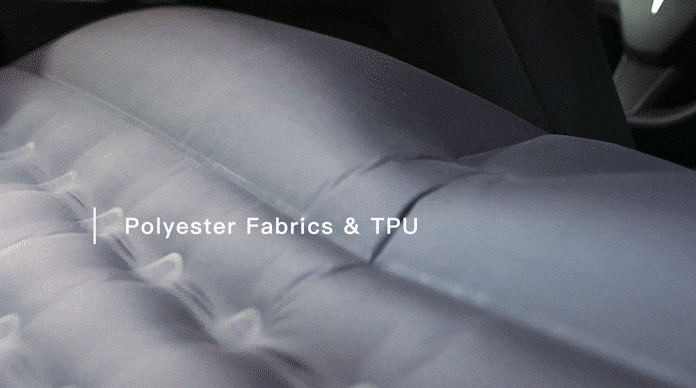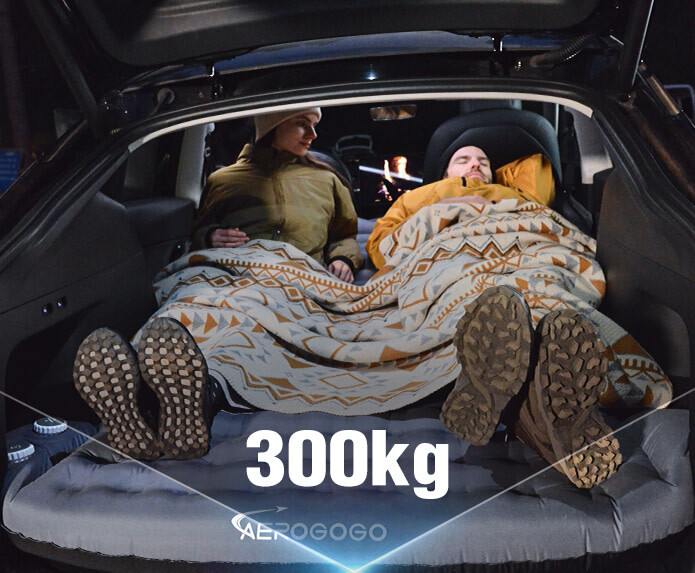 This extra large air mattress supports 300kg of weight, which can accommodate 2 adults to lay down in the Tesla cabin comfortably.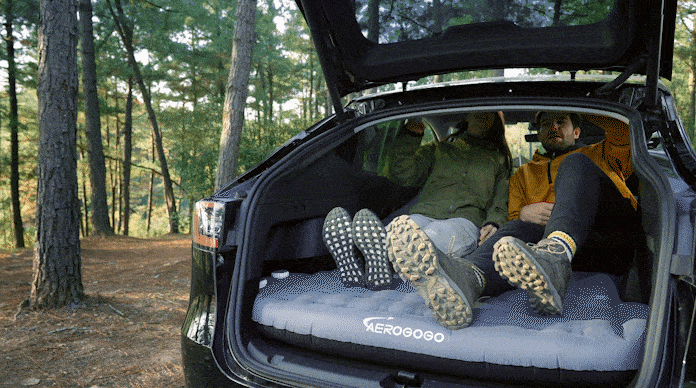 Aerogogo Air Mattress is not only made for car, you can also use it in your tent, on the grass or even at home.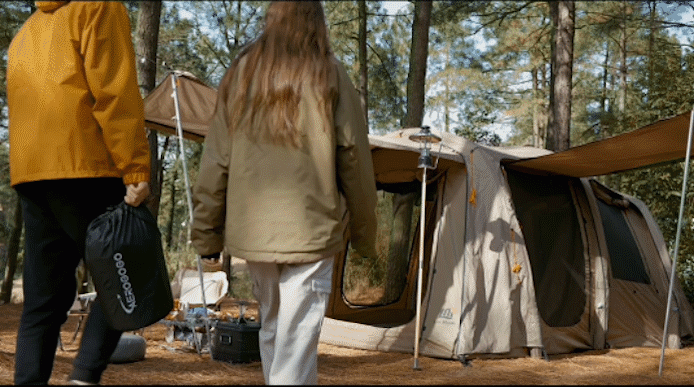 There are two safety hooks at both sides of the air mattress front end that can be clipped into the seat belt buckles of the Tesla front seat. The air mattress can perfectly fill the gap between the rear and the front row. The strap of the hook can also be adjusted in height according to your needs, in order to increase the level of lying comfort. Make sleep in the cabin more comfortable for you.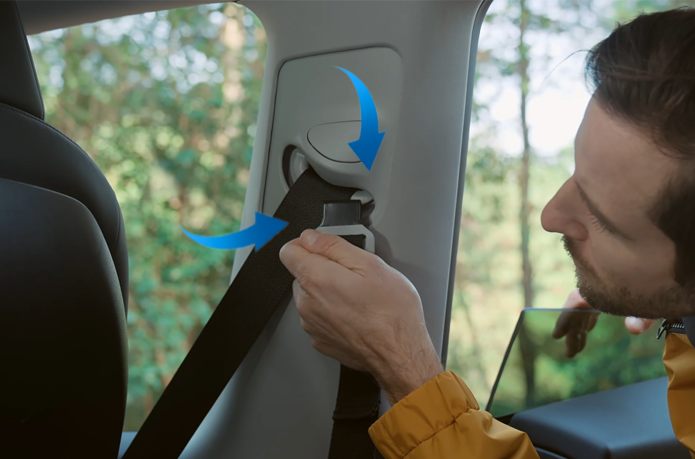 Aerogogo Sheild Y air mattress is equipped with type-C fast charging technology. Considering the charging convenience of users, the position of the air pump is located at the car charger charging port at the rear of the Tesla cabin. Simply plug the power cable to get it charged easily without moving the air mattress.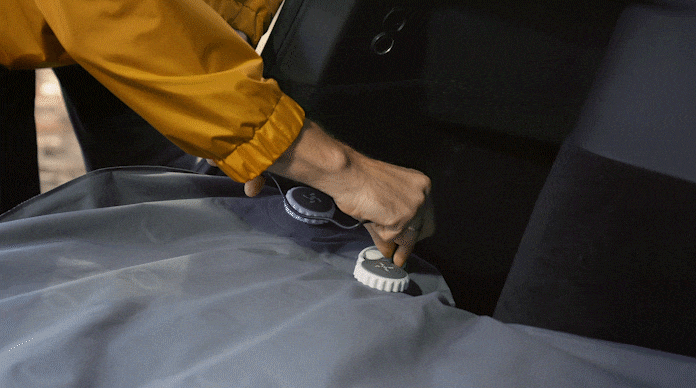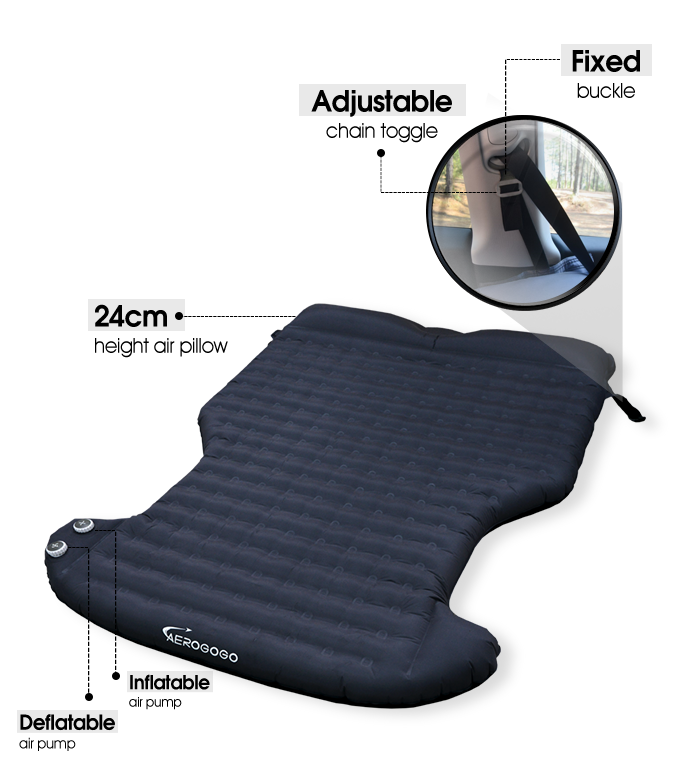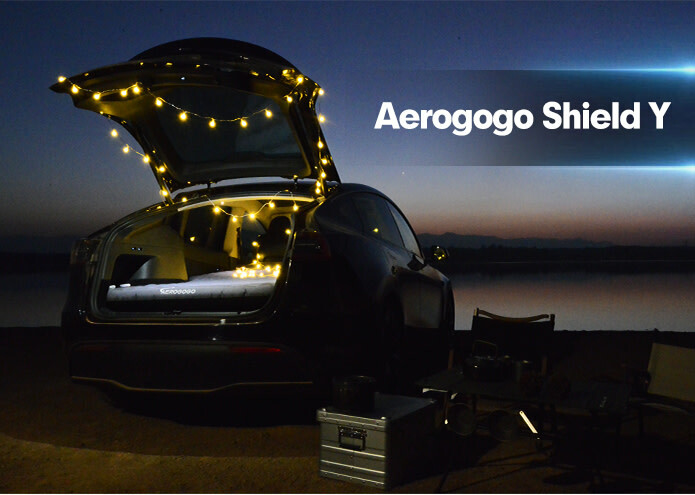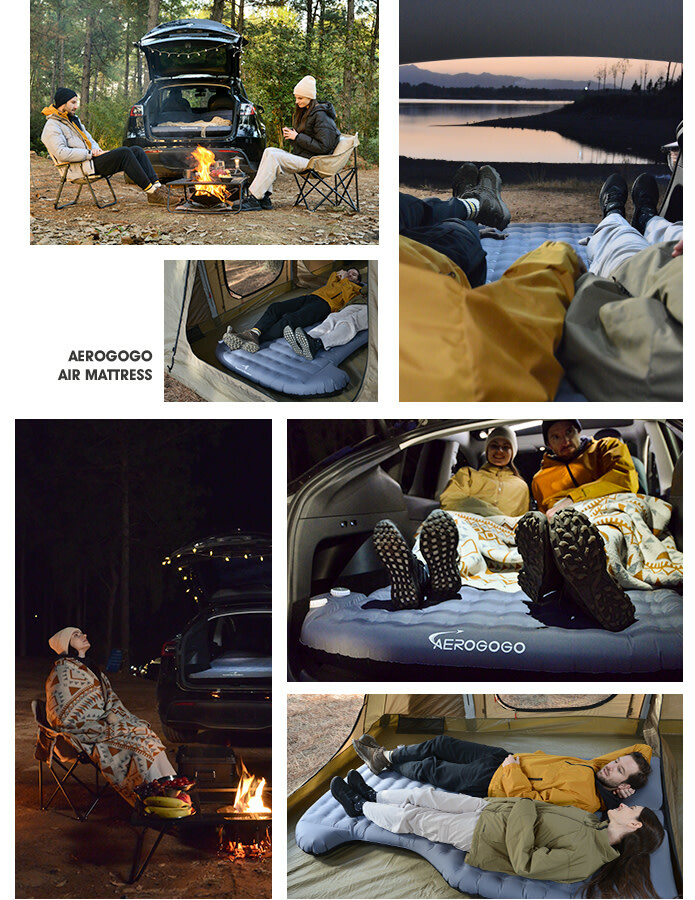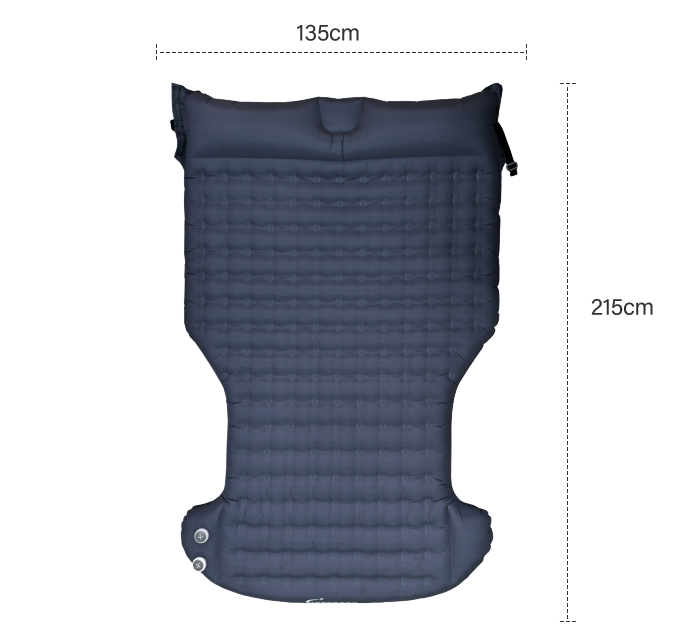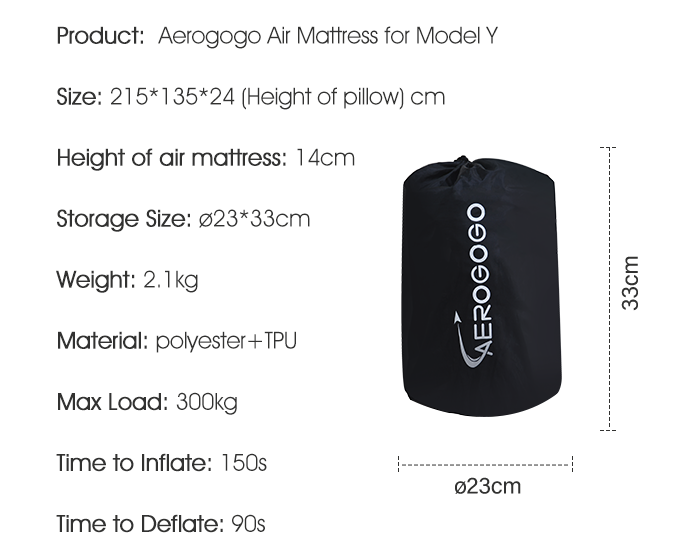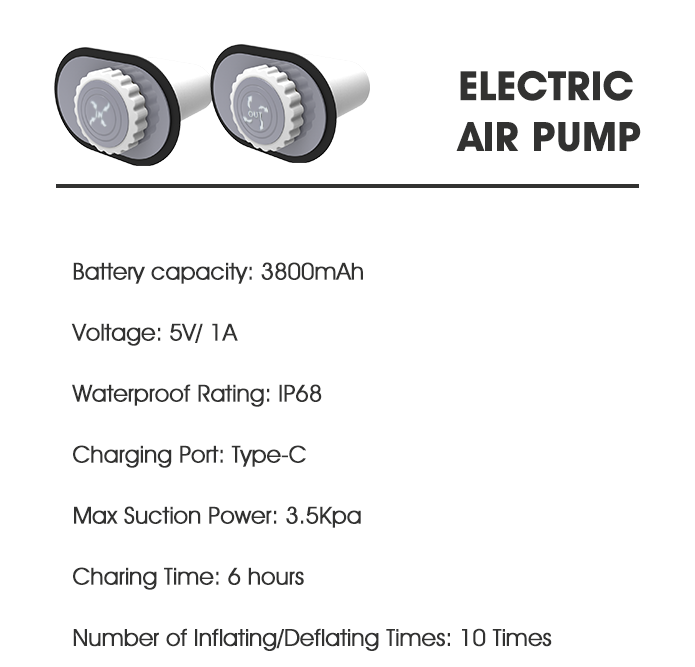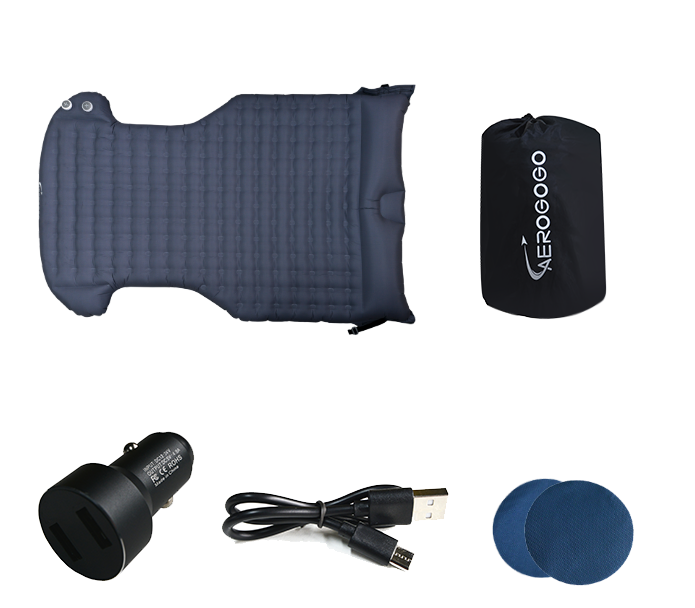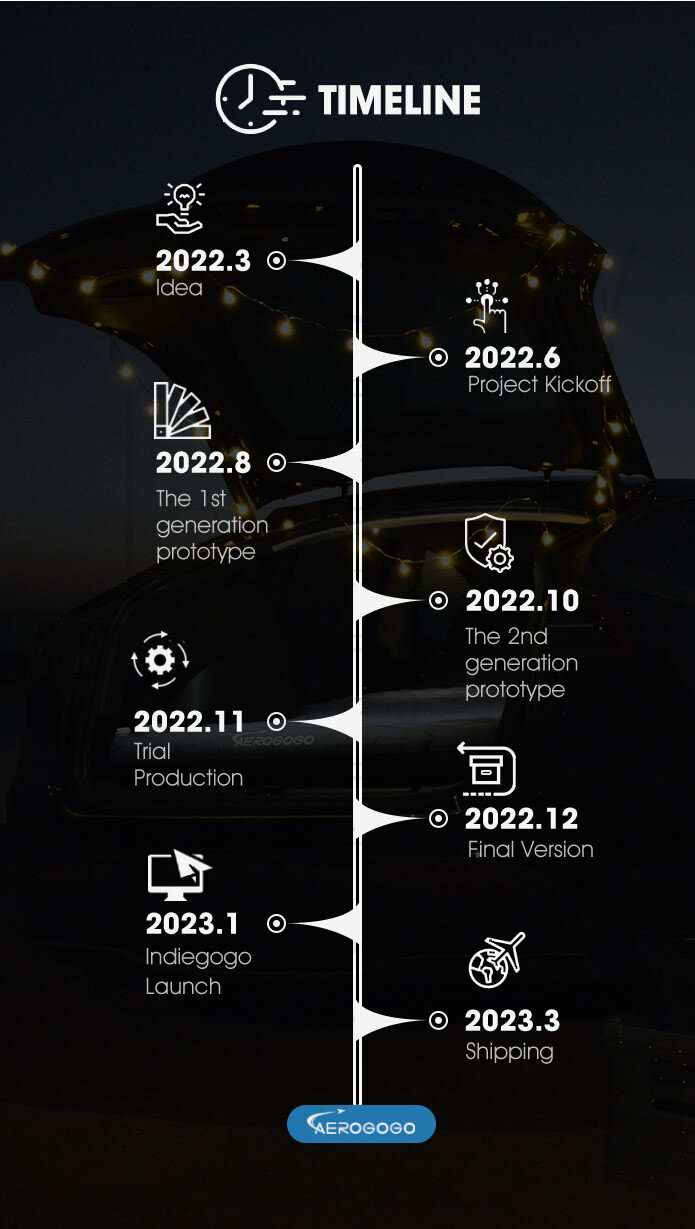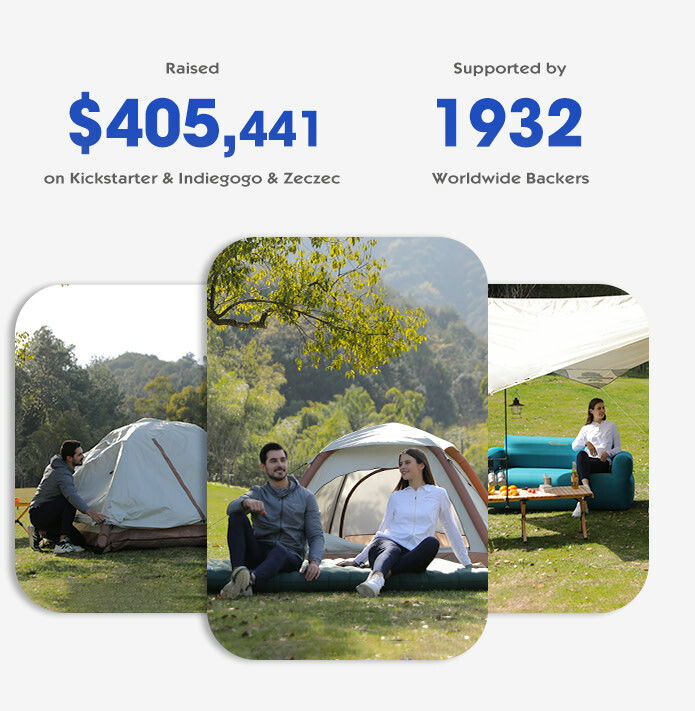 AEROGOGO focuses on the research, development, design of innovative automatic inflatable lightweight product. We are a core team of professional strength specialized in mini air pump appliances, combining the elements of aerodynamics, automatic inflation technology and composite fabrics etc. After 3 years of continuous trial production and design improvements, we finally created the most exclusive and innovative "One-click automatic inflatable lounger" with an integrated electric air pump, which can automatically inflate the lounger with just a simple touch. Allow you to enjoy leisure comfort that really help release your stress, boost your energy and fuel your day!
We have designed a series of AEROGOGO automatic inflatable products for different scenes to satisfy multi-functional application, including home, travel, picnic, outing, office, departure lounge, airport lobby etc. In AEROGOGO, you'll always find awesome products for life enthusiasts and explorers. Make your adventures and journey more fun and ease!